Welcome to Malibu
Serene beachfront sanctuary with sweeping coastal views
Situated along more than 30 miles of the Pacific Ocean coastline, Malibu draws Los Angeles locals, daytrippers, surfers, and swimmers alike with its incredible waves, world-class shopping and dining, beautiful beaches, and scenic trails.
The Malibu area began thriving in 1929 alongside the completion of the Pacific Coast Highway, which created a thoroughfare for tourists driving along the California coast and a highly sought-after destination for Los Angeles locals. Affluent baby boomers and surfers in the countercultural movement flocked to Malibu in the 1970s for its low-key, artsy, bohemian vibe. Today, these boomers are elder statesmen and women of the American arts. Though Malibu is a prestigious slice of SoCal living, it retains an aura of low-key luxury, and many of its beautiful beaches can be enjoyed by all.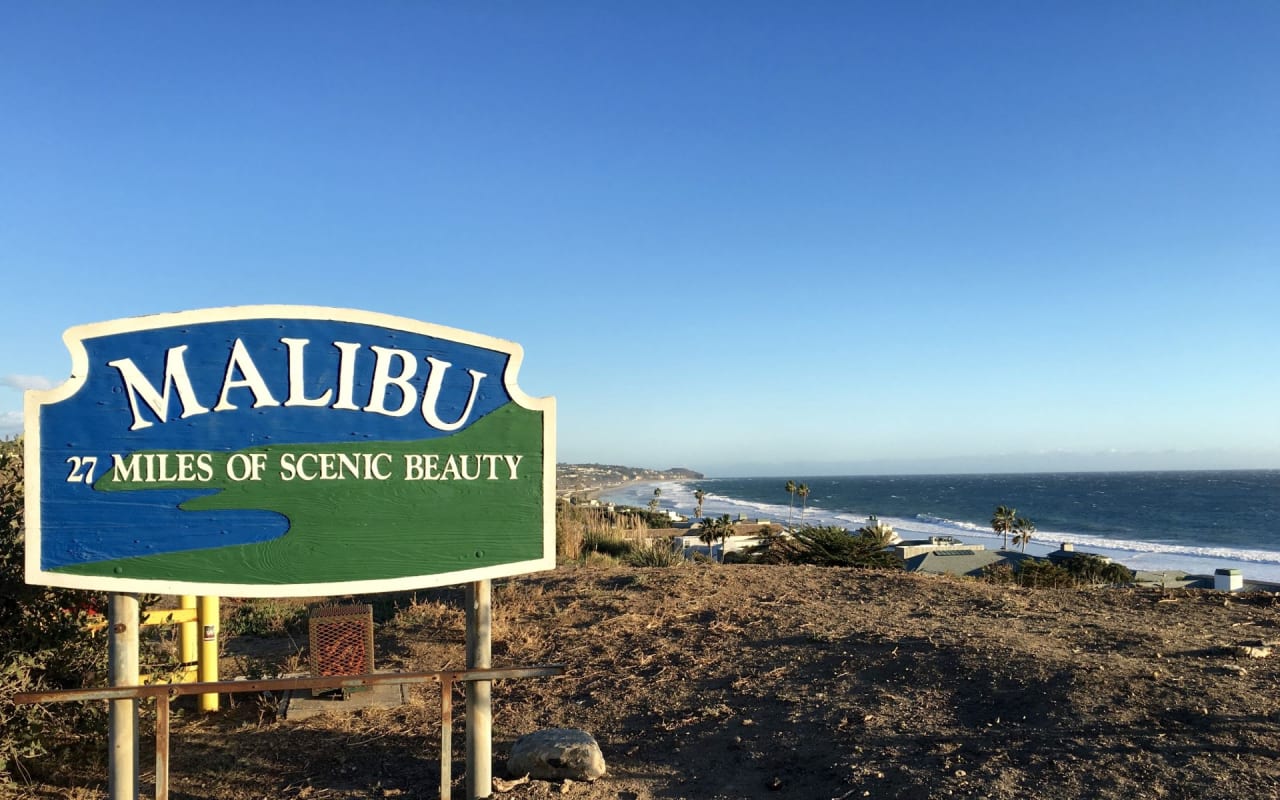 In addition to direct access to miles of pristine Pacific Ocean shoreline, Malibu touts a beautiful inland landscape featuring hills and canyons. The trails in the
Santa Monica Mountains National Recreation Area
are complete with spring wildflowers and waterfalls. 
What to Love
Tranquil beach town vibes

Active, health-forward community with outdoor activities

Direct access to Pacific Ocean shoreline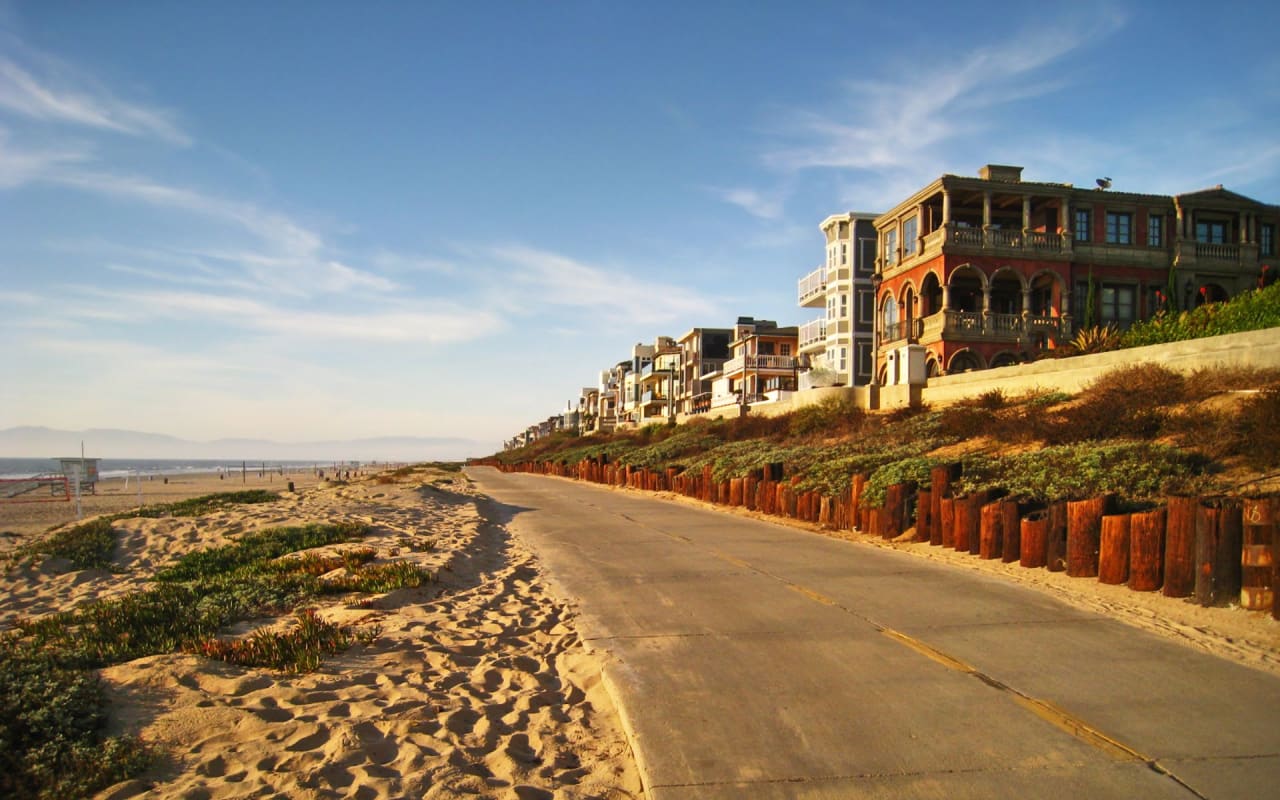 Local Lifestyle
By day, Malibu is an active community bustling with fitness-forward individuals who enjoy jogging along the beach and hiking the nearby canyons while marveling at the sweeping ocean views. These Malibu denizens break from their exercise to soak up the sun on one of the area's scenic beaches or enjoy sumptuous seafood at one of the many beachside cafés and restaurants along the coast. By night, Malibu is a quiet seaside sanctuary that's perfect for active, outdoor-oriented individuals looking for adventure-filled days and calm evenings.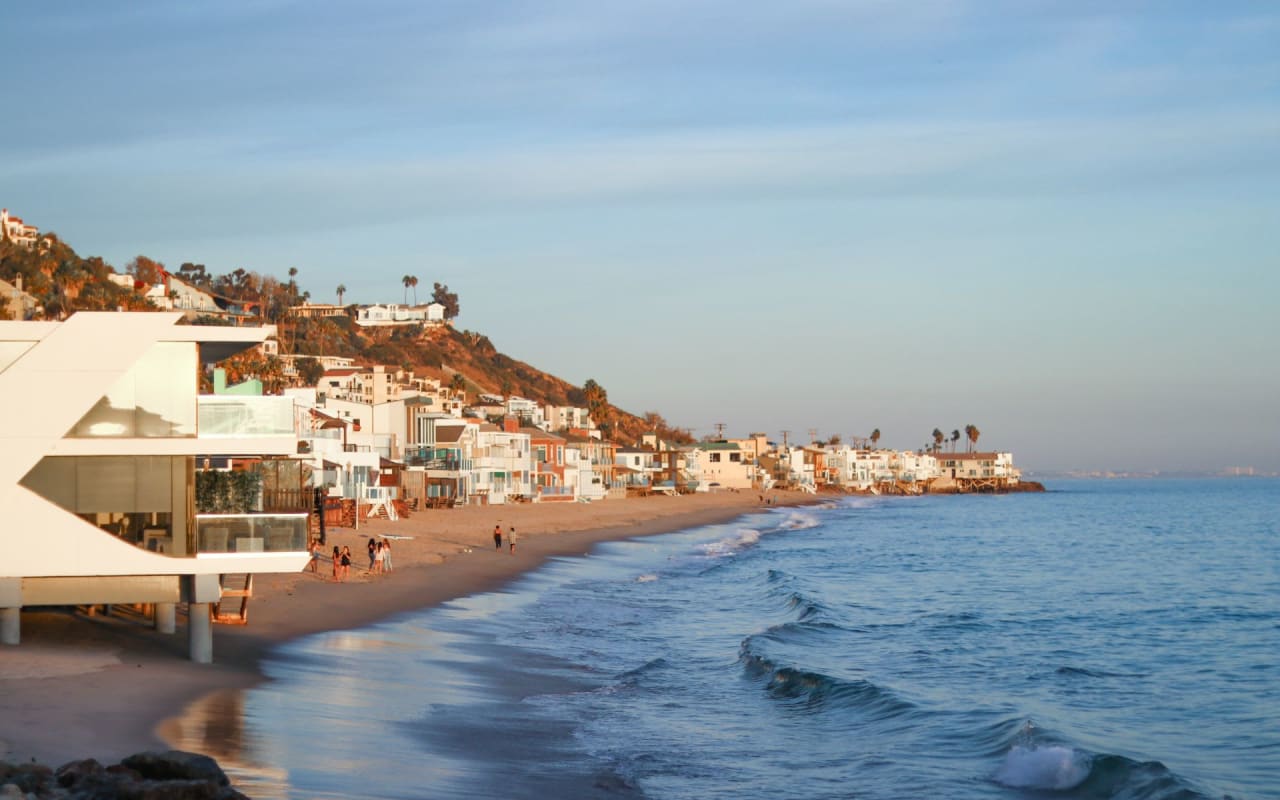 Malibu features some of California's most idyllic coastline, upscale retail and seafood ranging from healthy daily catches to crispy takeout. 
Many celebrities, top athletes, and business and entertainment elites reside in the grand oceanfront estates of Malibu.
Dining, Entertainment and Shopping
Malibu is home to a myriad of high-end shopping and restaurants, including
Nobu
, which features Iron Chef Nobu Matsuhisa's Japanese delicacies and California fare. Enjoy casual beachside dining at
Moonshadows
, which serves a mix of seafood and signature dishes with Asian fusion, Italian and American influences. For another waterside dining experience, head to
Cholada Thai Beach Cuisine
, which features traditional Thai curries, noodles and salads.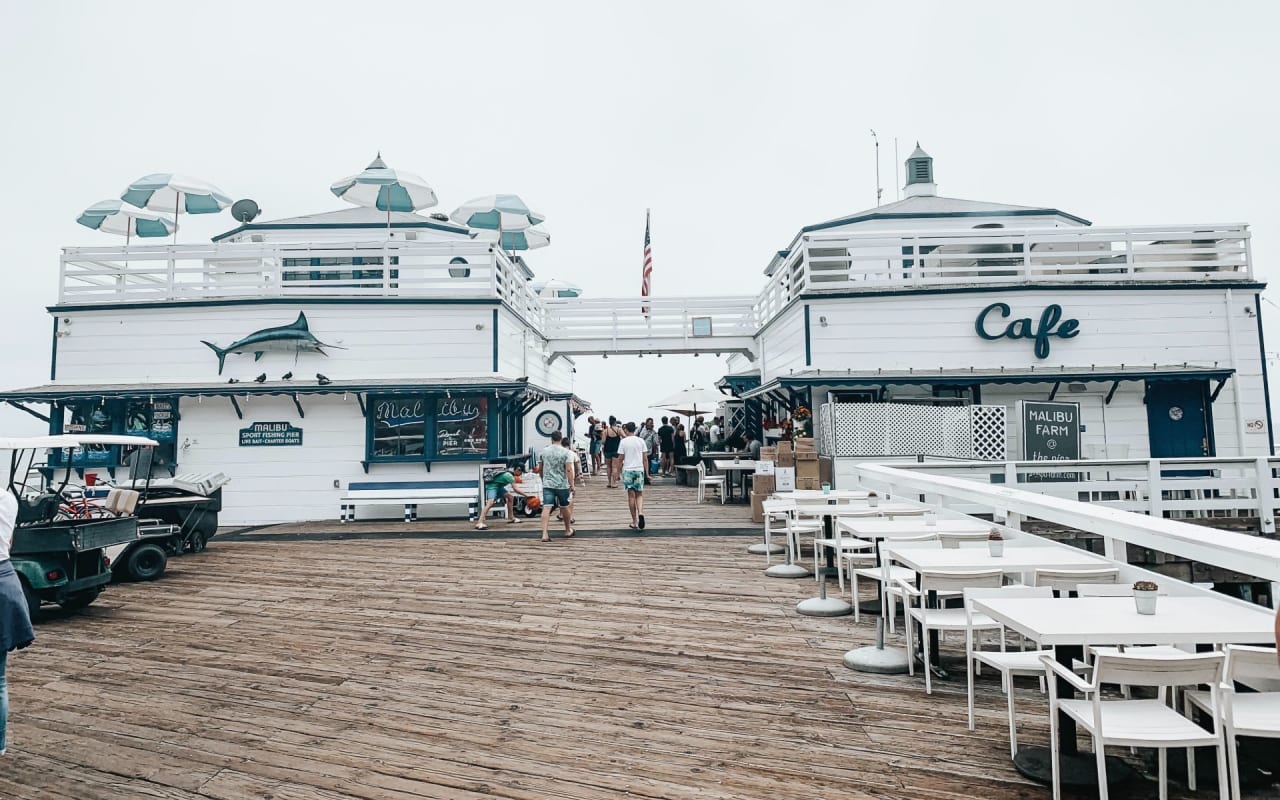 Things to Do
This scenic seaside sanctuary is full of community-sponsored events, beautiful beaches and fun things to do, especially in terms of outdoor recreation. 
Malibu Bluffs Park
is a six-acre community park overlooking the Pacific Ocean. Amenities include baseball diamonds, a soccer/multipurpose field, playground, jogging path, whale watching station and the Michael Landon Community Center. Additionally, Malibu Bluffs Park hosts a wide variety of community classes, special events and sports leagues for all ages. 
Nature lovers adore
Legacy Park
, the only location in California where four natural coastal habitats — coastal prairies, coastal bluffs, Southern California native woodlands and riparian/wetland — are linked and accessible. In terms of beaches, you won't want to miss
Malibu's Surfrider Beach
— named the first World Surfing Reserve — as well as
Zuma Beach
and
Point Dume
, which provide an ideal perch for spotting migrating grey whales.
The
Malibu Chili Cook-off
is a highly anticipated yearly festival and one of Malibu's longest traditions. Chefs of all levels, from beginner to professional, can compete to make the best chili in town.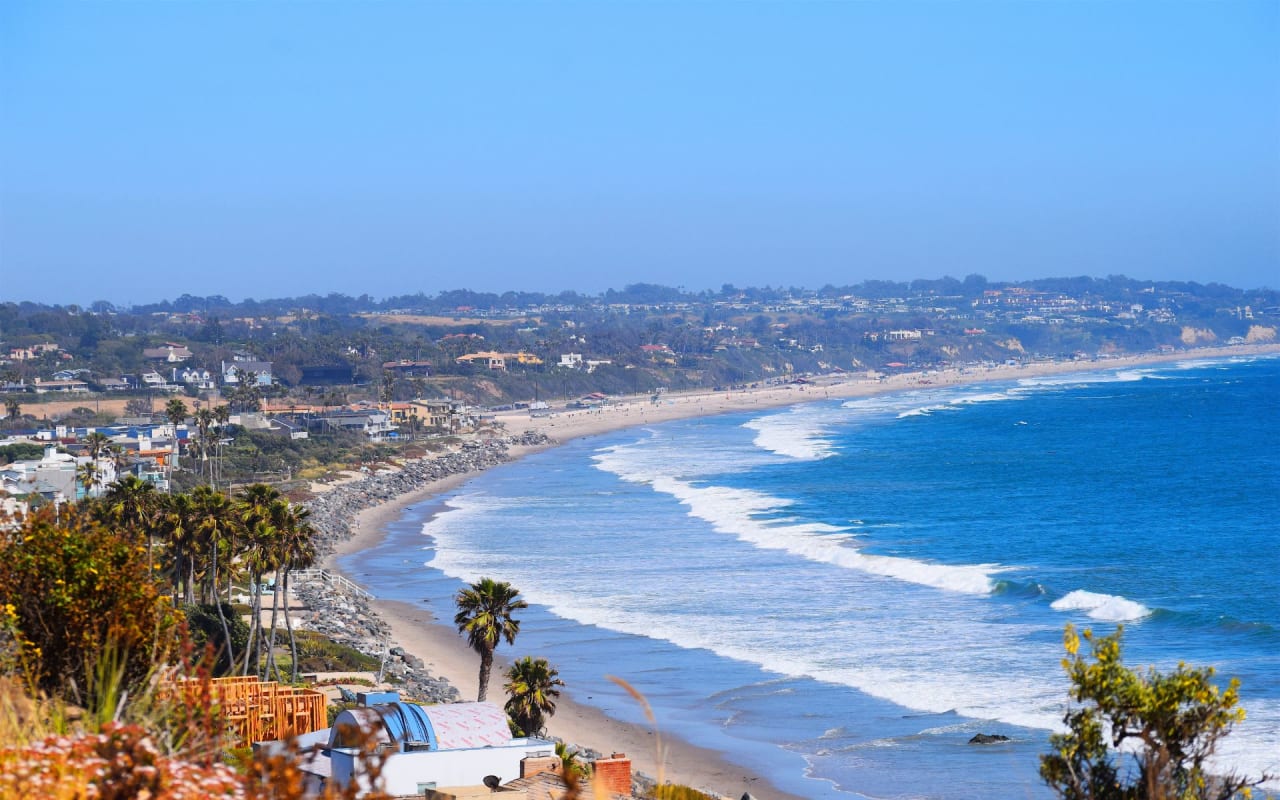 Little Beach House Malibu
by
SoHo House
is an oceanside, members-only incubator where Malibu's most creative and innovative thinkers gather to gain inspiration and conceptualize their next big idea. It features a lounge, a terrace overlooking the beach and an indoor bar complete with a contemporary art collection.
Don't miss the
Getty Villa
, the original home of the
Getty Museum
, which opened in 1974.
The Getty Villa is a recreation of a Roman country house based on ancient examples. It's a popular destination featuring ancient Greek and Roman art. Explore the Getty Villa's tranquil gardens as the ocean breeze whips up from the shore.
Schools
Malibu is served by the Santa Monica–Malibu Unified School District, which encompasses several excellent public schools, including: