Welcome to Santa Monica
Laid-back beach vibes with upscale city amenities 
Nestled along 8 square miles of Pacific Ocean coastline, Santa Monica is a walkable seaside enclave boasting a pleasant blend of low-key beach town vibes and upscale city amenities. Locals and tourists alike flock to Santa Monica for its oceanfront access, bustling beaches, and world-class shopping and dining.
Santa Monica is home to several neighborhoods, each of which touts its own character, lifestyle, and amenities.
Downtown Santa Monica
is a shopping and dining mecca frequented by locals and visitors alike. It's bustling with street performers, farmers' markets, designer shops, and a diverse array of restaurants and bars.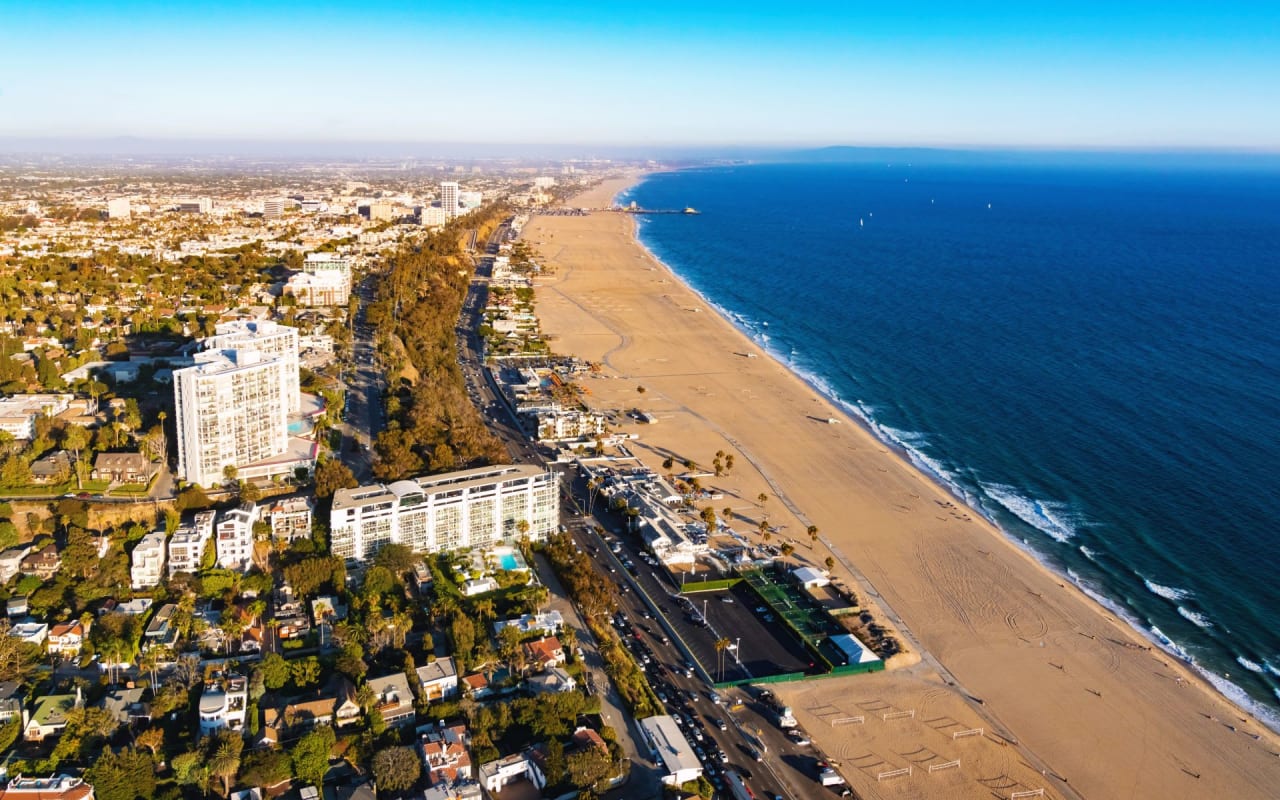 By day, Main Street is abuzz with locals grabbing breakfast or coffee, often with their furry friends or children in tow. By night, Main Street comes alive with tourists and Los Angeles locals dining and sipping alfresco at one of the trendy restaurants or watering holes. Pico Boulevard boasts art galleries, live music venues, shops, and a variety of restaurants. 
Homes consist of beachfront properties and luxury apartment buildings centrally located to all the action of Santa Monica.
What to Love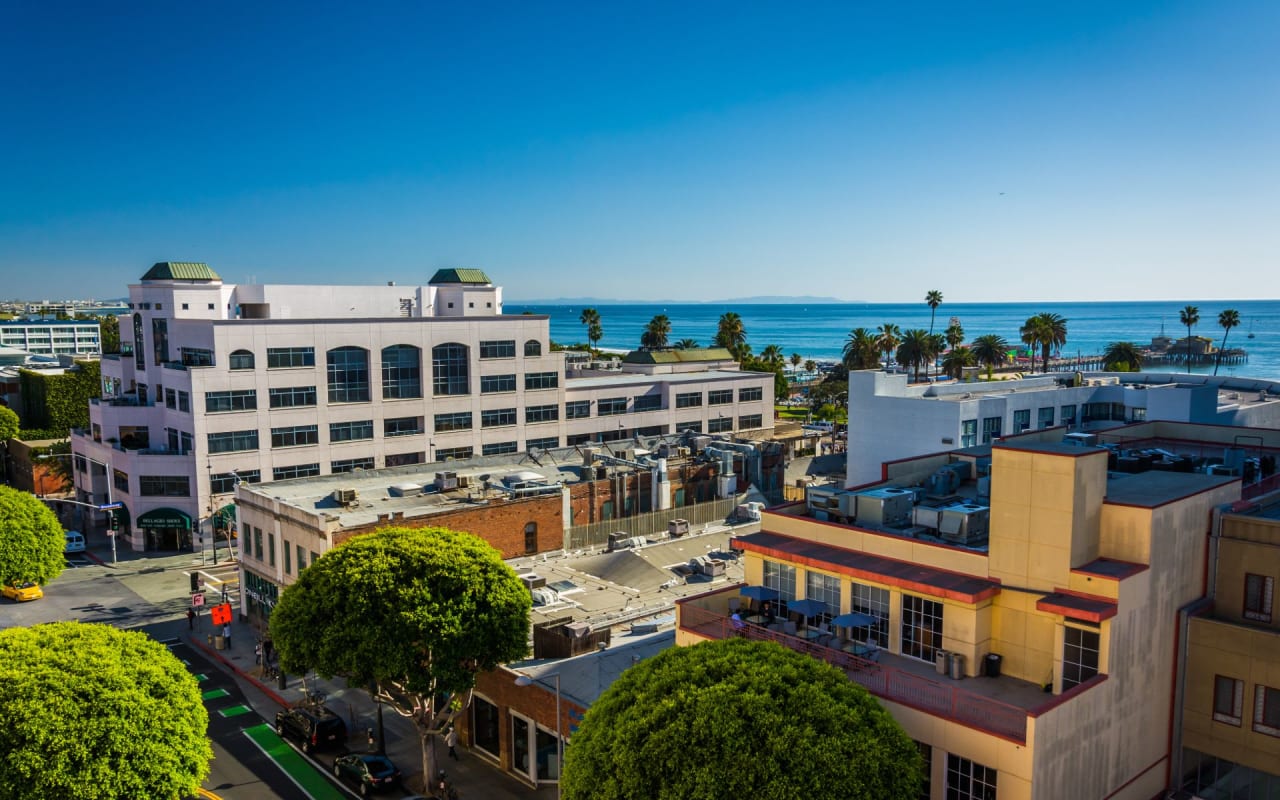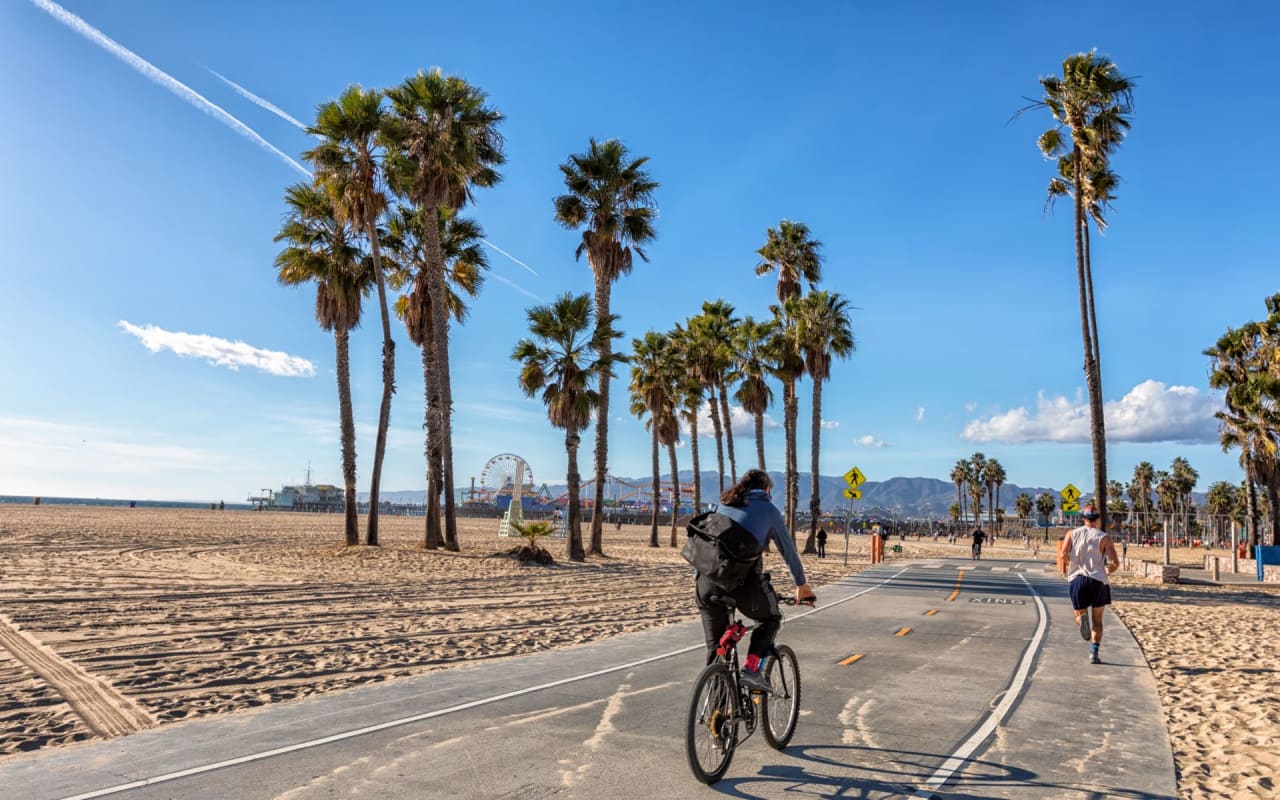 Local Lifestyle
Santa Monica is perfect for anyone seeking a California-casual lifestyle — many amenities are mere steps from the Pacific Ocean — with easy access to elegant city amenities. The boardwalk is packed with cyclists, joggers, and rollerbladers, while downtown is brimming with locals and tourists shopping and dining. 
With plenty of oceanside activities and postcard-worthy views, this beachy neighborhood exudes quintessential Southern California living. 
Dining, Entertainment, and Shopping
For the optimal SoCal experience, don't miss the
Third Street Promenade
, an iconic pedestrian-only street and shopping hub. Third Street is deeply woven into the cultural fabric of Los Angeles and has defined Santa Monica beach life for decades. Third Street's history in Santa Monica dates back to the 19th century and has been the center of commerce, culture, and community since the beginning.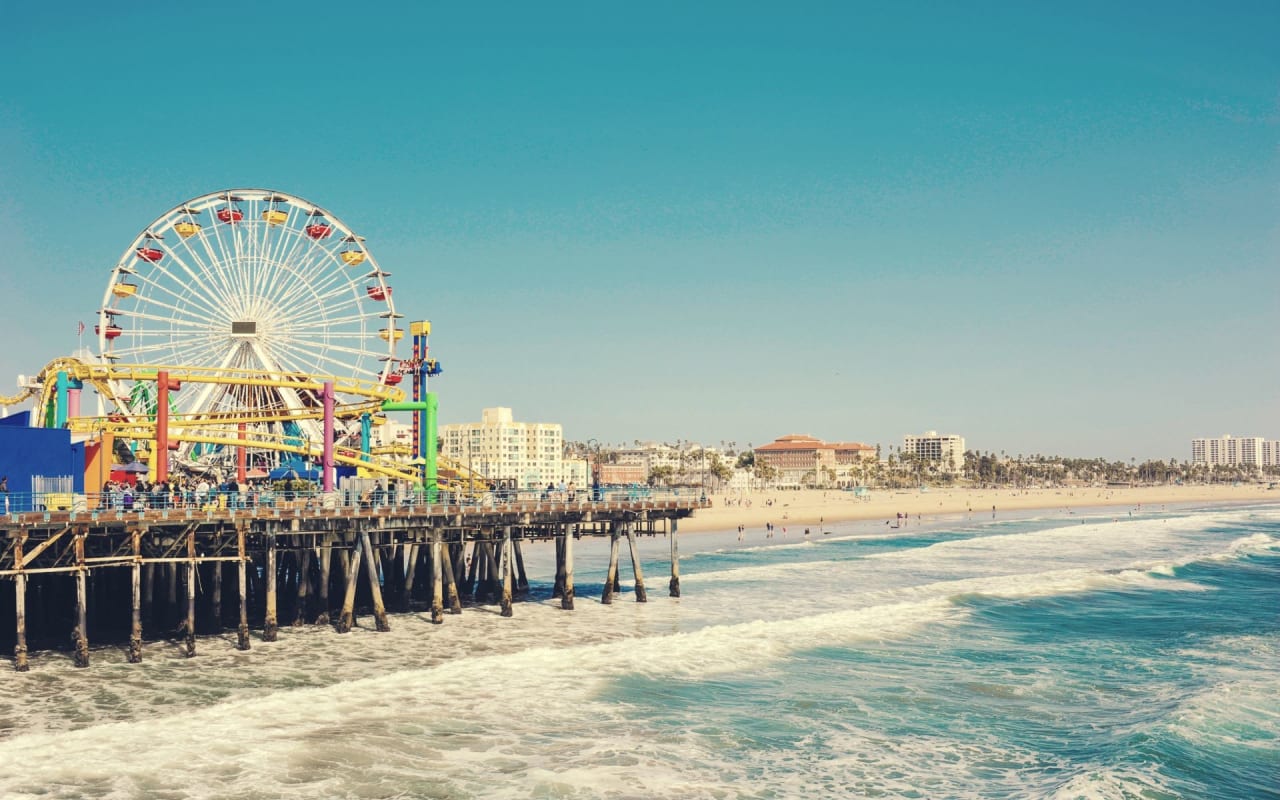 Fia Restaurant
is an exclusive hidden gem tucked inside a lush, secret garden serving California and Italian coastal cuisine.
Ivy at the Shore
is the go-to spot for celebrity sightings. While you're there, be sure to try their house-made pasta or wagyu carne asada.
Benihana
is sure to dazzle and delight. Its communal hibachi grill tables are complete with a personal chef slicing and dicing while they perform the ancient art of Teppanyaki.
Things to Do
Santa Monica is home to miles of coastline and lush parks, and there's no shortage of outdoor recreation opportunities to enjoy year-round here. You'll discover some of the best hikes along the coastal hills of the
Santa Monica Mountains National Recreation Area
. The area is known for panoramic views of Los Angeles and the coast, as well as hundreds of hiking options that span thousands of acres. The 9.5-acre
Virginia Avenue Park
features a vibrant community center, a weekly farmers' market, and the Pico Branch Library. It also plays host to many community events throughout the year.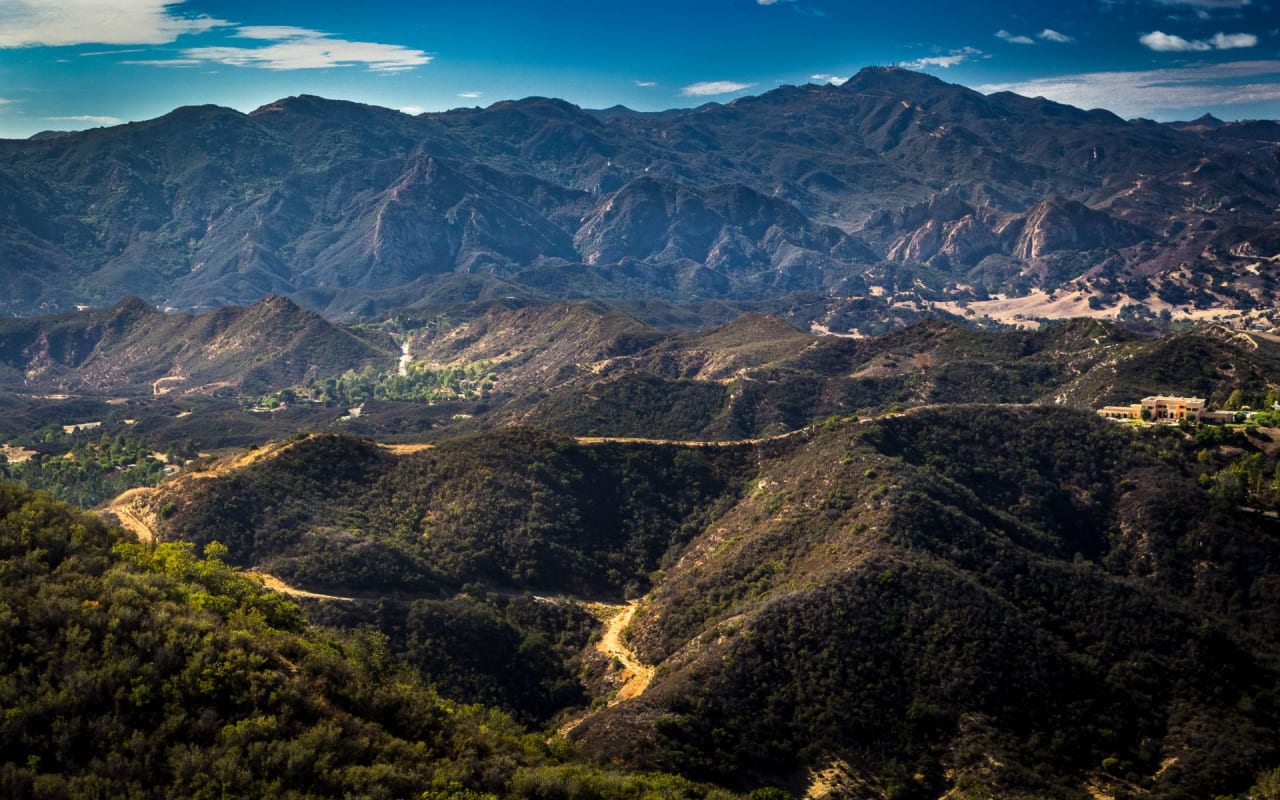 The symbolic
Santa Monica Pier
has been the heart of Santa Monica since 1909. It's where local culture and a rich, storied past converge. Originally built as a public 
utility for the city of Santa Monica, the pier has undergone an incredible transformation Santa Monica Mountains.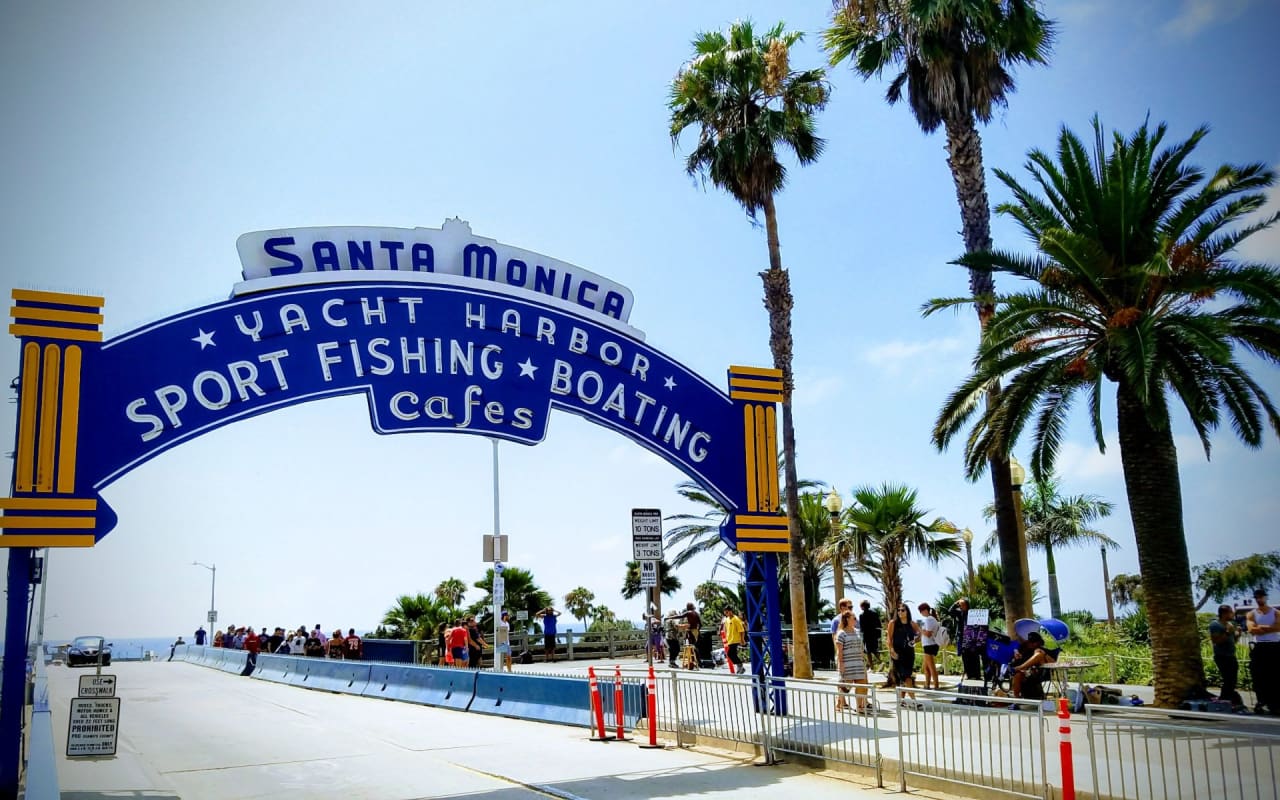 As a National Historic Landmark, the Santa Monica Pier retains the nostalgia for days long past and remains a true icon today. The pier boasts incredible views, is home to the Pacific Park Ferris Wheel, and plays host to community events and family-friendly activities. Meander along the pier above the Pacific Ocean as the waves crash below and the cool ocean breeze whips up from the surf. 
Schools
Santa Monica is home to the Santa Monica–Malibu Unified School District, which encompasses several excellent public schools, including:
Franklin Elementary, K-5

Santa Monica High, 9-12